A few words about raw chocolate
Raw cacao beans are one of the most powerful living foods available. They are listed as number four of the eight most nutrient dense foods in the world, containing over 300 chemically identifiable compounds. Raw beans and cacao possess a multitude of benefits.
Due to research, cacao and cacao beans are shown to help neutralizing free radicals, improve cardiovascular health, regulate heartbeat, reduce PMS symptoms – and most of all, it gifts us with a sense of happiness and wellbeing.
They contain little to no caffeine and can act as a natural energy enhancer.
"Cacao beans are so nutrient dense that scientists have not even begun to identify all the benefits in the little bean yet. Don't grab a Snickers though – the good stuff is found only in raw cacao beans or nibs (or really, really dark chocolate). Minerals, vitamins and tons of antioxidants are great for your heart and skin and release chemicals in the brain that make you feel like you're in love!" www.organicauthority.com
What more could we wish for? Oh yes, of course: GREAT TASTE! Which we get in abundance too. No wonder cacao was called 'Food of the Gods' by the Mayans.
The beans are fermented for about 3-4 days and then sun-dried. They are not roasted, thus retaining all their minerals and vitamins. These make all the difference and make the raw chocolate so valuable to your health.
This said, of course it should be consumed with moderation, as a special treat and with the appreciation it deserves.
So go ahead and enjoy your daily piece of raw chocolate!
Enjoy your daily piece of raw chocolate!
Monika Wacker • CEO / Founder
SCH
from Schoggi
Swiss German
OCOLAT
from Chocolat
French
CCOLA
from Cioccolata
Italian
LATTA
from Tschigulatta
Rumansch
Ingredients We Use
All our products are made using certified organic and ethically sourced ingredients. All natural, no additives and sweetened only with coconut blossom sugar.
We source whenever possible from local and Canadian companies who work closely with their suppliers.
Cacao nibs, paste and butter
Ecuadorian Heirloom Arriba Criollo
Certified organic, ethically sourced
Hand picked, fermented for about three to four days, then sun dried to perfection.
Only fully mature cacao pods are used for maximum flavor and quality.
The Cacao trees are grown in mineral rich volcanic soil. They are not irrigated from potentially contaminated rivers and streams.
Low temperature processed, unroasted.
Coconut Blossom Sugar
The Coconut Crystals we use are organic, vegan, non GMO, low glycemic and unrefined/unbleached. They are free of nuts, wheat, dairy or soy.
The product contains a wide range of minerals, Vitamin C, B Vitamins, amino acids, and it has a nearly neutral PH. The coconut sap is naturally sweet, unlike cane juice. It only needs a short evaporation time to crystallize and is then pasteurized to prevent fermentation.
Vanilla Bean Powder
Madagascar Vanilla is said to be the best quality. We only use this variety for best flavor and taste.
Raw, organic, high in antioxidants, essential minerals and fiber. The Vanilla beans are hand selected, sun-cured and ground at low temperatures.
Non GMO, raw, vegan, organic and fair trade.
Essential oils
We use the highest quality essential oils to enhance the flavor of our chocolate. They are pure, high grade and food save. Seed to seal process ensuring the best quality and purity as well as rich flavor and aroma.
Non GMO, Seed to Seal process, free of pestizides/organic.
Nuts and fruits
We source most nuts and fruits from a local supplier right here in Vancouver. All products are certified organic and raw, the nuts are also sprouted to make them even tastier and healthier.
They are sourced from small scale organic farmers and grown using sustainable farming methods.
Stone ground in the Swiss chocolate making tradition.
Monika Wacker • CEO / Founder
Hand on heart, Monika's raw, vegan, chocolates are the best I have ever tasted....and believe me, I have tasted many. Her attention to detail and unique subtle flavours awaken more than just your taste buds. It is love at first bite!"
Marina Banks – www.marinabanks.com
Rock Star Raw
"Monika's chocolate is one of a kind and a sensual highlight! My ideas and wishes for new chocolate creations were turned into masterpieces of the highest quality in a short amount of time. The Chaga Chai Pralines are a real treasure - enjoyment and superfood in one go."
Nicole Schenk – www.shenmed.ch
TCM therapist - Shen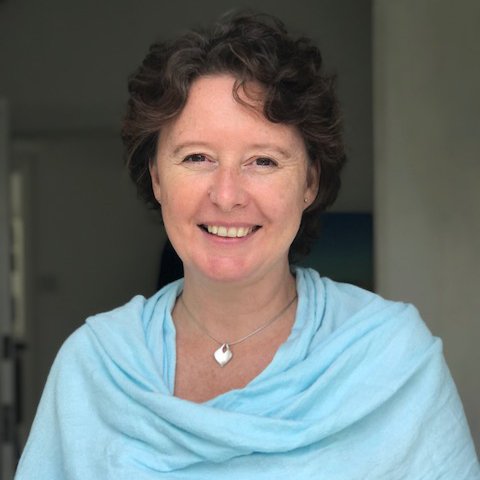 "For me the quality of Schoccolatta chocolates is unsurpassed. I think that this is because of the wonderful blend of three elements: the high quality raw ingredients, the beautifully balanced and innovative flavours, and the care and intention of Monika herself as she makes them. I love experiencing this alchemy as often as possible!"
Rebecca Clare Douglas – www.rebeccaclaredouglas.com
www.rebeccaclaredouglas.com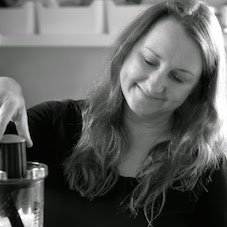 "You can take the girl out of Switzerland but you can't take the Swiss out of the girl. The Swiss have a reputation for excellence in chocolate and Monika Wacker's chocolate is no exception. She's a raw chocolate pioneer who produces world-class raw fine chocolates without compromise. In her expert hands cacao is crafted into the ultimate artisan fine raw chocolates that taste fabulous, look exquisite and truly entice your senses. Whenever I receive a box from Schoccolatta, I know I'm in for a real treat. I love it - it's the best raw chocolate I have tasted."
Deborah Durrant – www.deborahdurrant.com
Chef And Food Writer - Deliciously Raw